Samtek Ranks No. 9 out of 142 on Inc. Magazine's List of the Mid-Atlantic Region's Fastest-Growing Private Companies
Companies on the 2023 Inc. 5000 Regionals: Mid-Atlantic list had an average growth rate of 381 percent.  
Aldie, VA | February 28, 2023 – Inc. magazine today revealed that Samtek is No. 9 on its fourth annual Inc. 5000 Regionals: Mid-Atlantic list, the most prestigious ranking of the fastest-growing Mid-Atlantic private companies, based in the District of Columbia, Delaware, Maryland, North Carolina, Virginia, and West Virginia. Born of the annual Inc. 5000 franchise, this regional list represents a unique look at the most successful companies within the Mid-Atlantic economy's most dynamic segment–its independent small businesses.  
I wanted to express my heartfelt gratitude to my team of extremely talented and dedicated professionals who strive to make Samtek great every day, says CEO, Rupak Desai.
The companies on this list show a remarkable rate of growth across all industries in the Mid-Atlantic region. Between 2019 and 2021, these 142 private companies had an average growth rate of 381 percent and, in 2021 alone, they added 14,439 jobs and $2.66 billion to the Mid-Atlantic region's economy. Companies based in the Richmond, Virginia and Washington, D.C. areas had the highest growth rates overall.     
Complete results of the Inc. 5000 Regionals: Mid-Atlantic, including company profiles and an interactive database that can be sorted by industry, metro area, and other criteria, can be found at https://www.inc.com/regionals/mid-atlantic starting February 28, 2023.
"This year's Inc. 5000 Regional winners represent one of the most exceptional and exciting lists of America's off-the-charts growth companies. They're disrupters and job creators, and all delivered an outsize impact on the economy. Remember their names and follow their lead. These are the companies you'll be hearing about for years to come," said Scott Omelianuk, editor-in-chief of Inc. magazine.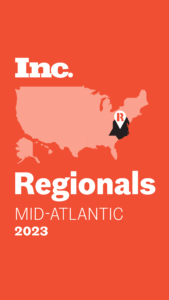 Samtek Earns 2022 Great Place to Work Certification™
Aldie, Virginia | September 2, 2022
Samtek is proud to be Certified™ by Great Place to Work®. The prestigious award is based entirely on what current employees say about their experience working at Samtek. This year, 100% of employees said it's a great place to work.
Great Place to Work® is the global authority on workplace culture, employee experience, and the leadership behaviors proven to deliver market-leading revenue, employee retention and increased innovation.
"Great Place to Work Certification™ isn't something that comes easily – it takes ongoing dedication to the employee experience," said Sarah Lewis-Kulin, vice president of global recognition at Great Place to Work. "It's the only official recognition determined by employees' real-time reports of their company culture. Earning this designation means that Samtek is one of the best companies to work for in the country."
We are thrilled to become Great Place to Work-Certified™ as we consider employee experience, motivation, and satisfaction a top priority every day, says CEO, Rupak Desai. We owe our continued success and growth to our team of dedicated employees at Samtek. We celebrate and thank them for all they do to earn this incredible recognition.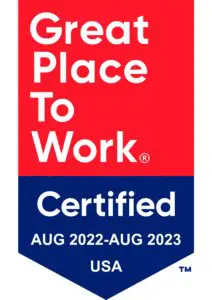 About Great Place to Work Certification™
Great Place to Work® Certification™ is the most definitive "employer-of-choice" recognition that companies aspire to achieve. It is the only recognition based entirely on what employees report about their workplace experience – specifically, how consistently they experience a high-trust workplace. Great Place to Work Certification is recognized worldwide by employees and employers alike and is the global benchmark for identifying and recognizing outstanding employee experience. Every year, more than 10,000 companies across 60 countries apply to get Great Place to Work-Certified.
 About Great Place to Work®
Great Place to Work® is the global authority on workplace culture. Since 1992, they have surveyed more than 100 million employees worldwide and used those deep insights to define what makes a great workplace: trust. Their employee survey platform empowers leaders with the feedback, real-time reporting and insights they need to make data-driven people decisions. Everything they do is driven by the mission to build a better world by helping every organization become a great place to work For All™.
Learn more at greatplacetowork.com and on LinkedIn, Twitter, Facebook and Instagram.
Samtek Medicaid and CHIP Foundational Components (MAC-FC) Award
Aldie, Virginia | August 26, 2022
Samtek, an SBA Certified Small Disadvantaged IT firm, specializing in Cloud Transformation and Optimization services, DevSecOps and Enterprise Security Operation, was awarded the Medicaid and CHIP Foundational DevSecOps Components (MAC-FC) by the Centers for Medicare and Medicaid Services (CMS).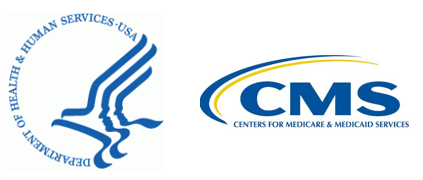 Under the MAC-FC contract, Samtek along with Contracting Teaming Partner (CTA) partner Corbalt, will work to provide Site Reliability Engineering (SRE), development, quality assurance, human centered design, and security and operations, and standardization across the MACBIS program. Samtek will be an integral partner of the MAC-FC program, building accelerators to improve the MACBIS product features, including digital and cultural transformation.
"We are thrilled to expand our support of CMS to the Center for Medicaid and CHIP Services (CMCS)," says CEO, Rupak Desai. "Our DevSecOps team, combined with a robust metrics-driven approach and Agile Product Delivery, will further enable CMS Application Delivery Organizations (ADOs) to bring consistency and maturity in managing their applications."
This is the second Prime contract award Samtek has received at CMS within three months, valued at $9.1M over a 3 year period of performance.
Samtek Receives First Prime Contract With CMS
Aldie, Virginia | June 4, 2022
Samtek received a 4-year contract, with the Centers for Medicare and Medicaid Services (CMS) agency on the GSA Multiple Award Schedule to provide Cloud Onboarding, Migration, Engineering, and Training (COMET) including operations, end-user support, and excellent customer experience for the agency's centers, offices, and division. As part of COMET, Samtek is looking to partner with CMS to provide services that improve the already impressive cloud presence CMS has built over the years, focusing on the business processes, customer empathy, and education to the consumers of the CMS cloud ecosystem (Amazon Web Services and Microsoft Azure Government). Cloud services and technology from different Cloud Service Providers (CSPs) will be enablers to accomplishing CMS's goals over the next few years. The Samtek team is very excited to take this journey with CMS and its stakeholders!
Aldie, Virginia | September 1, 2021
Samtek, an SBA Certified Small Disadvantaged business, has been awarded the General Services Administration (GSA) Multiple Award Schedule (MAS). As part of this award, Samtek has qualified for solicitations under two Special Item Numbers (SINs) under the Information Technology Category. Samtek has qualified for the Health IT Services SIN and the Cloud and Cloud-Related IT Professional Services SIN. The GSA MAS allows the Federal government to buy directly from Samtek going forward.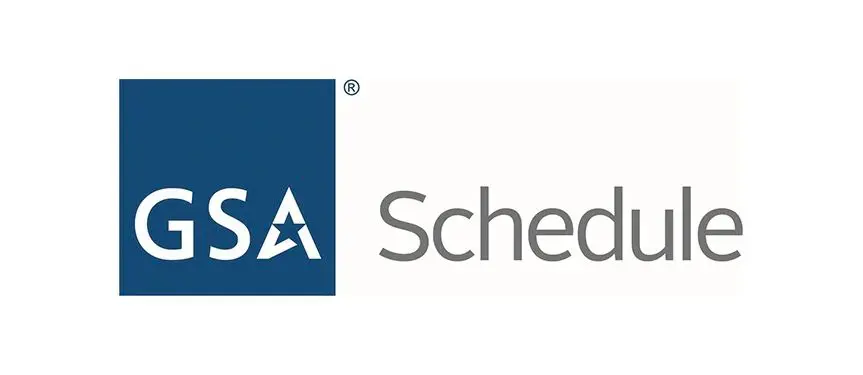 This contract award serves as a testament to Samtek's capabilities and expertise in the areas of IT modernization and cloud transformation services, demonstrated by Samtek's strong past performance in providing IT services to public sector agencies.
"At Samtek, we take great pride in providing the federal government with modern and transformative cloud and IT solutions," says CEO Rupak Desai. "The GSA MAS award is a significant step towards simplifying access to our services for a variety of government agencies."
Agencies can learn more about Samtek's services directly from the GSA Advantage website: www.gsaadvantage.gov or simply view our full GSA catalog
The Contract number is 47QTCA21D00C5.
About Samtek: Samtek Inc. is an SBA Certified Small Disadvantaged company, founded in December 2018 by engineers. We provide DevSecOps and Cloud Transformation services, primarily focused on the public cloud ecosystem, including AWS Commercial, AWS GovCloud and MAG (Microsoft Azure Government). Samtek promotes a "continuous learning approach" to stay apprised of new cloud capabilities and contributing to our culture of innovation and modernization. Samtek engineers are experienced in open source and cloud-native services and have provided innovative solutions to large scale and complex problems, including Cloud Governance, Infrastructure as Code, and Multi-Cloud Management Frameworks.